1.800.224.5937
Need Help Fast Call 305-860-1001 Open 24/7.
At times the Miami jails information telephone line is very busy. Do not frustrate yourself any further. Give us a call and we will gladly get you the defendant's information like bail amount, charges and location. Call 305-860-1001.
Port of Miami Bail Bonds Service
Miami-Dade County Jail Tel #'s
Miami-Dade Pre-Trial Detention Center (Main Jail)
(786) 263-4100
TGK Correctional Center
(305) 470-7600
Metro-West Detention Center
(305) 597-2600

Women's Detention Center
305) 547-4310
Bail office conveniently located one block from TGK Miami Jail entrance at::
4320 NW 72 Avenue Miami, Fl. 33166
Call 305-860-1001
Open 24 Hours
Miami, Miami Beach, Miami-Dade County, Broward County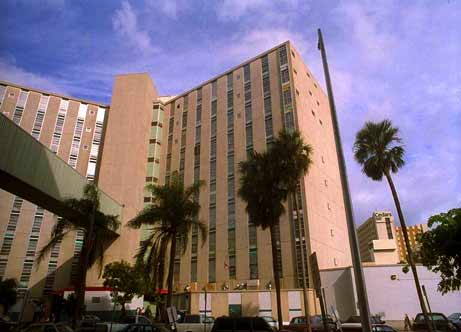 Miami-Dade Pre-Trial Detention Center (Main Jail)
Address: 1321 NW 13 Street
Miami, FL. 33125
Phone: 786-263-4100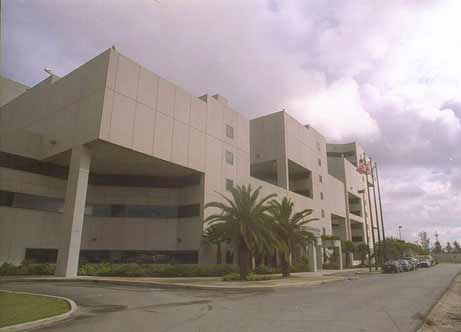 TGK Jail Detention Center
Turner Guilford Knight Correctional Center
Address: 7000 NW 41 Street
Miami, Fl. 33166
Phone: 786-263-5600
Bail agents & their job
The job of a bail agent is varied and somewhat complex. The primary responsibility of a bail agent is to coordinate release for the arrested person until their court appearance. This permits the arrested individual to assist more easily in their defense, to return to work, and to continue with daily living. Upon the arrested person's release, the bail agent should explain the full details of the bonding process. This explanation may be required by the licensing agency.
The bail agent should also verify that the charged individual attends the necessary court proceedings. If the arrested individual fails to appear, the bond agent should help locate and return him or her for trial. The bond agent should be present at court, when necessary, to provide information on the bail bond. Bail bond agents should also be familiar with the laws and holding procedures of any property provided for collateral and return said property promptly when the bond is exonerated by court. A bail agent in your area can provide additional details about what his or her job responsibilities involve. To find a bail agent in your area call 1-800-224-5937
Many defendants cannot raise the entire amount of the bail. In some states, the court may release defendants after they pay ten percent of the bail. In other states, defendants may arrange for their release through a bail bondsman. In that case, a defendant typically posts 10 percent of the total bail and signs over a lien on certain belongings to a bail bondsman or surety firm representative who guarantees to pay the remainder to the court if the defendant fails to appear for trial.
We Always Say YES! @ Bail Yes.Com
For your convenience we are open 24 hours 7 days.
Call 1.800.224.5937
Let us help you today!
The Cities of Miami-Dade County below.
Aventura
Bal Harbour
Bay Harbor Islands
Biscayne Park
Coral Gables
El Portal
Florida City
Golden Beach
Hialeah
Hialeah Gardens
Homestead
Indian Creek
Islandia
Key Biscayne
Medley
Miami
Miami Beach
Miami Shores
Miami Springs
North Bay Village
North Miami
North Miami Beach
Opa-locka
Perrine
South Miami
Surfside
Sweetwater
Virginia Gardens
West Miami
Florida BailBond Agent, Bondsmen, Bonding Companies
Florida Jails, Courts and Sheriff's Departments