@ Bail Yes.com web pages we provide you with Miami-Dade County Florida bail bond information, links for online search of local jails inmate information, courts, sheriff's departments, Miami Dade County criminal defense attorneys, Miami Dade County Bail Bondsmen.
Need Help Fast Call 305-860-1001 Open 24/7.
At times the Miami jails information telephone line is very busy. Do not frustrate yourself any further. Give us a call and we will gladly get you the defendant's information like bail amount, charges and location. Call 305-860-1001.
Bail Yes bail bonds agency serves all Florida county jails 24 hours a day. If you have a loved one who has been arrested in Miami he or she will be taken to the Miami Dade County jail for booking. Within 24 hours of being being processed the defendant will be scheduled to appear before a judge for an initial bond hearing. Most people are eligible to be released on bond immediately without having to appear at bond hearing court.
For fast, dependable bail bonds service call 305-860-1001.
BAIL YES BONDING AGENCIES
4320 NW 72 AVENUE
MIAMI, FL 33166
Miami-Dade County Jail Tel #'s & Websites: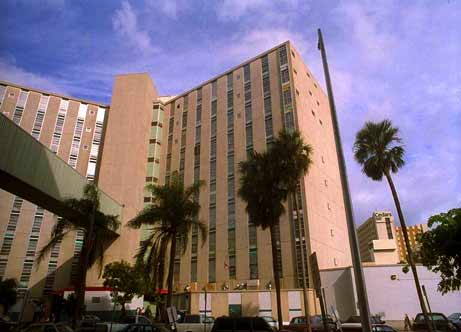 Miami-Dade Pre-Trial Detention Center (Main Jail)
Address: 1321 NW 13 Street
Miami, FL. 33125
Phone: 786-263-4100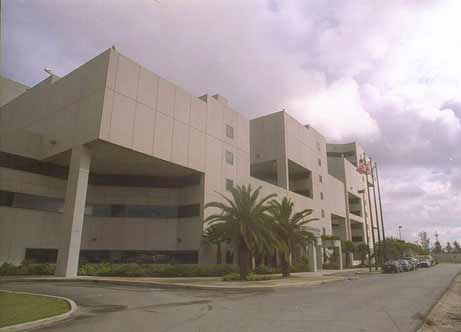 TGK Jail Detention Center

Turner Guilford Knight Correctional Center
Address: 7000 NW 41 Street
Miami, Fl. 33166
Phone: 786-263-5600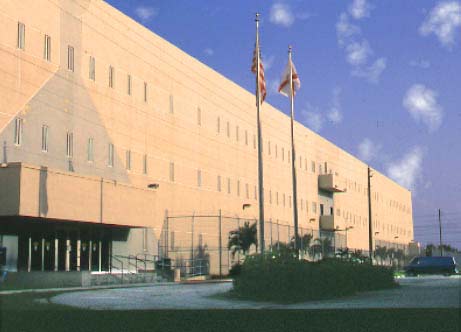 Metro-West Detention Center
Address: 13850 NW 41 Street
Miami, Fl. 33178
Telephone: 786-263-5101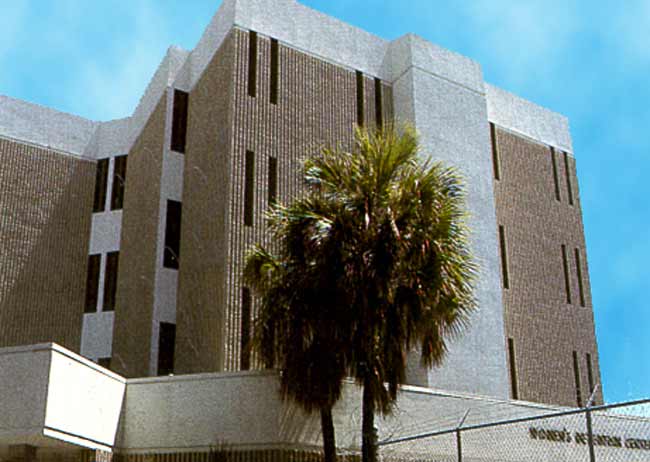 Women's Detention Center
Address: 1401 NW 7th Avenue
Miami, Fl. 33136
Phone: 786-263-4600
Miami Training and Treatment Center
Address: 6950 NW 41 Street
Miami, Fl. 33166
Phone: 305-470-2854
Miami Jails Visitation Guidelines.
All visitors to all Miami-Dade County, Florida detention facilities must be properly attired.

Visitors to the Miami facilities are restricted from wearing apparel that is similar to that of a correctional officer, such as all green or a green and white skirt/pants and shirt combination that resembles that of any officer or any other employee's uniforms. These visitors will not be allowed entry into a facility.

Provocative clothing of any kind is strictly prohibited. Miami visitors are prohibited from wearing:
Tight fitting clothing of any type (i.e. spandex attire)
See through or revealing clothing (i.e. micro and mini-skirts and sleeveless undershirts)
Halters, tube tops or tank tops
Tops that are low cut
Tops that reveal any portion of the abfreedomen
Shorts above three inches from the knee
Skirts above two inches from the knee
Hats and caps
Non-prescription sunglasses
All visitors must wear cover shoes, no flip flops or open sandals will be permitted. No shoes worn by the visitor may be exchanged with an inmate. remember to bring a government issued I.D. with photo.
Miami Jail Inmate Telephone Service
How to receive Miami jail inmate telephone calls.
Families and friends, who wish to start a new account with GTL, should contact GTL's AdvancePay Customer Service Department for more information about the Inmate Family Prepaid Program.
You can also contact GTL to block inmate telephone calls.

AdvancePay Service Dept.
Department 1722,
Denver, Colorado 80291-1722

Phone 1-877-650-4249 or 1-866-230-7761
Customer Service Hours (Central Time):
Monday-Friday 6a.m. to 10p.m.
Saturday & Sunday 8a.m. to 7p.m.

Miami-Dade County Corrections and Rehabilitation Website!
For your convenience we are open 24 hours 7 days a week. Call 1.800.224.5937
Florida Jails and Courts:
Miami Beach Police Department
Miami Police Department
Miami-Dade County School Police Department
Miami-Dade County Sheriffs Office
Miami-Dade Police Department



Florida Department of Insurance
Miami, Miami Beach, Florida Home Page
We Always Say YES! @ Bail Yes.Com
For your convenience we are open 24 hours 7 days a week
Call 1.800.224.5937
Let us help you today!
Bail Links below.
Miami Bail Bondsman .com