Nationwide Bail Bonds
Find bail bond companies in other states here.
Call us 24 hours a day for fast and courteous Collier County bail bond release and inmate jail information.
Call 1-800-224-5937
@ Bail Yes.com web pages we provide you with Collier County, Florida bail bond information, links for online search of local jails inmate information, courts, Collier County sheriff's department, Naples Bail Bondsmen.
Bail Yes.com is serving the city of Naples and surrounding areas for bail bonds 24 hours 7 days. To speak now to a licensed Collier county bail bondsman.
Call our number 1-800-224-5937 we will explain to you the entire bail process and promise to have your loved one released in the shortest time possible. Give us a call we are open 24 hours.
Thank You.
Collier County Jails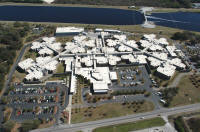 Collier County Sheriff's Office
Collier County Sheriff's Office Jail is located at the central CCSO Headquarters facility at US-41 and Airport Road.
Jail's address: 3301 East Tamiami Trail
Naples, Florida
telephone # 239-793-9529


Cities in Collier County, Florida
Chokoloskee
Copeland
Everglades
Goodland
Immokalee
Marco Island
Naples
Ochopee
Vanderbilt Beach
We Always Say YES! @ Bail Yes.Com
Open 24 hours 7 days.
Call 1.800.224.5937