Queens Bail Bond Bondsman
Queens County, New York Bail Bond Bondsman BailBond Agent
For Queens, NY bail bond information, online search to jails, courts, sheriff's, inmate records and confidential bail bondsmen assistance 24 Hours a day Call
212-537-6188 and 718-874-3686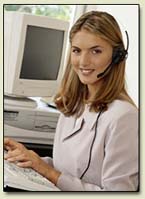 @ BailYes.com web pages we provide you with Queens, New York bail bond information, links for online search to local jails inmate information, courts, sheriff's departments, Queens criminal defense attorneys, Queens bailbondsman.
Queens - New York Jails - Courts:
Rikers Island Inmate Information Line 718-546-0700
Find Queens, NY Criminal Attorneys click here!

WebCrims Search: For New York Defendant Court dates.

New York City Department of Corrections
New York City Park Rangers
New York City Police Department
New York State Civil Service
New York State Criminal Justice Agencies
New York State Dept - Correctional Services
New York State Division - Criminal Justice Services
New York State Police
New York University Protection Services
NY State Office - Mental Health Police
NYPD Computer Crimes Squad

We Always Say YES! @ Bail Yes.Com
Open 24 hours 7 days.
Call 1.800.224.5937
Let us help you today!