New York City Bail Bond Bondsman, Bonds.
New York State Bail Bond, Bondsman, NY City Bonds Agent
For New York bail bond information, online search to local jails, courts, sheriff's, inmate records and confidential bail bondsmen assistance 24 Hours a day

Call 1-800-224-5937.
Manhattan, NY 212-537-6188
All New York Boros 718-874-3686

Contact Us Here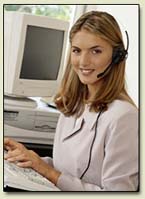 Albany
Belmont
Binghamton
Little Valley
Auburn
Mayville
Elmira
Norwich
Plattsburgh
Hudson
Cortland
Delhi
Poughkeepsie
Buffalo
Elizabethtown
Malone
Johnstown
Batavia
Catskill
Lake Pleasant
Herkimer
Watertown
Lowville
Geneseo
Wampsville
Rochester
Fonda
Mineola
New York City
Lockport
Utica
Syracuse
Canandaigua
Goshen
Albion
Oswego
Cooperstown
Carmel
Troy
New City
Ballston Spa
Schenectady
Schoharie
Watkins Glen
Waterloo
Canton
Bath
Riverhead
Monticello
Owego
Ithaca
Kingston
Queensbury
Fort Edward
Lyons
White Plains
Warsaw
Penn Yan
How to begin the bail bond release process?
What are the first steps?

Having the following information will quicken the bond release process. It's O.K. if you are missing or do not have all the information below, just advise the bail agent who will be glad to help you.
1. The arrestee's full name and date of birth ?
2. The jail name and city or state ?
3. The date arrested ?
4. The amount of bail ?

We accept all major credit cards, cash, checks, Western Union and can process the bond by telephone or in person.
From your smart phone tap on the click to call button below.

Contact a NY bail agent below.
Bronx County Brooklyn, Kings County Nassau County Queens County Manhattan - New York City Long Island Albany Buffalo Bail Bondsman

New York City, NY
Manhattan, NY 212-537-6188
All New York Boros 718-874-3686
Brooklyn, Bronx, Queens, Staten Island, Long Island
Up State - New York
New City, Rockland County 845-267-1358
Albany, NY 518-320-8790
Call 1-800-224-5937 for all other NY area's, including the following counties of Delaware, Delhi, NY
Poughkeepsie, Dutchess
Utica, Onieda
Goshen, Orange County, NY
Carmel, Putnam
Troy, Rensselear
Buffalo, Erie
Rochester, Monroe
Mineola, Nassau
Riverhead, Suffolk
Ulster, Kingston
Monticello, Sullivan
Yonkers NY, Westchester County
Call 1.800.224.5937
718-546-0700 NYC Inmate information
New York Defendant Court Dates. WebCrims Search:
| 1 | 2 | 3 | 4 | 5 | 6 | 7 | 8 | 9 | 10 | 11 | 12 | 13 | 14 | 15 | NY Counties
For New York Bail Bond Service 24 Hours a Day
Call 1.800.224.5937