Bronx Bail Bonds Bondsman
Bronx, New York Bail Bond, Bondsman, BailBonds Company
For Bronx, NY bail bond information, online search to jails, courts, sheriff's, inmate records and confidential bail bondsmen assistance 24 Hours a day. Serving all NY Boro's 24 Hours.
Call 1-800-224-5937

Contact A Bondsman All New York Boros
718-874-3686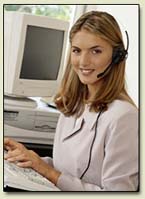 Nationwide Bail Bond Click On Your Bail State Below
At Bail Yes Bronx Bail Bonds, we know that our clients want their experience to be quick and efficient. They also expect from us to be able to answer all aspects of the NY bail bond process, related services and knowledge about all of the legal and court proceedings related to a bail bond in the Bronx County judicial system. To meet these needs, we provide our customers with the following services:
• A NY Bail Agent able Answer All Your Calls 24 Hours a day
• Fast Personal Service
• Quick Release From Any NY Jail
• Bondsman Always Available
• Fast & Affordable Bail Bonds

Call 1-800-224-5937

@ BailYes.com web pages we provide you with Bronx, New York bail bond information, links for online search to local jails inmate information, courts, sheriff's depts., Bronx criminal defense attorneys, Bronx Bail Bondsmen.
Call 1-800-224-5937 for Bronx, NY bail bond help and information 24 hours a day.
Find Bronx, NY Criminal Attorneys click here!

Rikers Island Inmate Information Line 718-546-0700
WebCrims Search: For New York Defendant Court dates.
New York State Jails and Court Links
New York City Department of Corrections
New York City Park Rangers
New York City Police Department
New York State Civil Service
New York State Criminal Justice Agencies
New York State Department - Correctional Services
New York State Division - Criminal Justice Services
New York State Police
BailYes Bronx, NY The Empire State's Source for Bail Bonds 24/7.
Serving all of Bronx County and Surrounding Boros.
Bronx County Brooklyn, Kings County Nassau County
Queens County Manhattan - New York City Long Island
We Always Say YES! @ Bail Yes.Com
Open 24 hours 7 days.
Call 1.800.224.5937
Let us help you today!